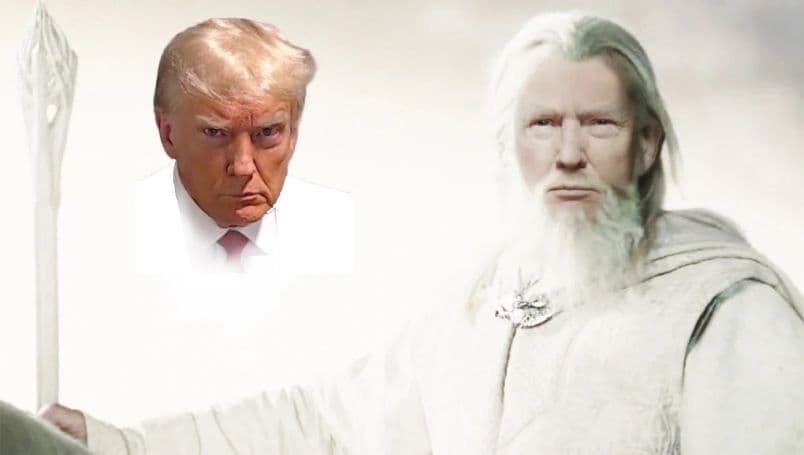 Courtesy of The Babylon Bee – "Donald The Orange Returns Triumphantly As Donald The White" to destroy the Swamp Lord, The Swamp, and the entire evil Progressive 'Deep State':
So Americans were ecstatic to learn that Donald the Orange has returned in a new, better form, now known as Donald the White. A brilliant white light shone from Mar-a-Lago as Donald the White approached the CPAC convention center just in time to save America from COVID, Antifa, and the Deep State.

"I come back to you now at the turn of the tide!" he cried as he rode triumphantly out in his limousine, codenamed "Shadowfax," cutting right through the ravenous hordes of Antifa counterprotesters crying and attempting to block the way. "Cry, you fools!" laughed Trump.