The Democratic party has always wanted to use the State in order to fully control and regulate all human activity here in America. They control all 'Enforcement Arms' of our Federal Government. They control most Government Schools & many Private Schools, i.e., they control the education of America's Children, and will attempt to toss Parents into prison if they get in the way. They control a majority of America's news media, which has become less reliable than even North Korea's news media.
Democrat's have sought to control Free Speech in recent years, i.e., control it in a way that only the Democratic party can determine what Free Speech is, and even what constitutes "disinformation."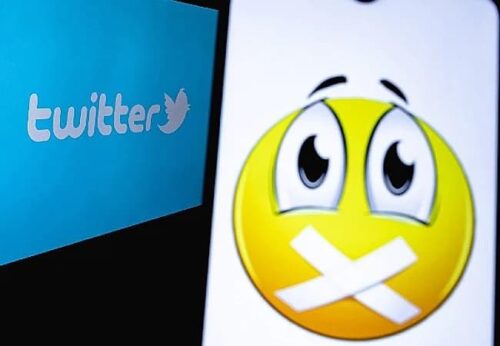 "Twitter Files"
Twitter Confirms Shadow Banning Conservatives:
Journalist Bari Weiss dropped a second round of "Twitter Files" Thursday.

Following last week's release by new owner Elon Musk through journalist Matt Taibbi that said it revealed Twitter's collusion with the Biden 2020 presidential campaign, Weiss revealed "that teams of Twitter employees build blacklists, prevent disfavored tweets from trending, and actively limit the visibility of entire accounts or even trending topics—all in secret, without informing users."
(Twitter wasn't the only ones being controlled by the Democratic party, e.g., Tech CEO's regularly had meeting at the Obama & Biden White House.)
1. Stanford's Dr. Jay Bhattacharya, who was placed on a "Trends Blacklist" after arguing that COVID-19 lockdowns would harm children. The blacklist prevented his tweets from trending.
2. Conservative radio and TV host Dan Bongino was placed on a "Search Blacklist" at one point, while the account of conservative activist Charlie Kirk was set to "Do Not Amplify."
3. "What many people call 'shadow banning,' Twitter executives and employees call 'Visibility Filtering' or 'VF.' Multiple high-level sources confirmed its meaning," Weiss continued. "'Think about visibility filtering as being a way for us to suppress what people see to different levels. It's a very powerful tool,' one senior Twitter employee" said.
Twitter is just the 'TIP OF THE DEMOCRAT'S PROGRESSIVE ICEBERG'.
'There were five forms of governance that migrated from theory to reality in the 20th Century: Socialism, Communism, Fascism, Nazism and Progressivism. The common denominator among them was unprecedented control and regulation by the State over human activity. It is delusional to think that the Totalitarian impulse expired with the 20th Century.' – E. Nuff Said