Vladlen Tatarsky (real name is Maksim Fomin) was a pro-war Russian milblogger who was blown up in St. Petersburg, Russia on April 2.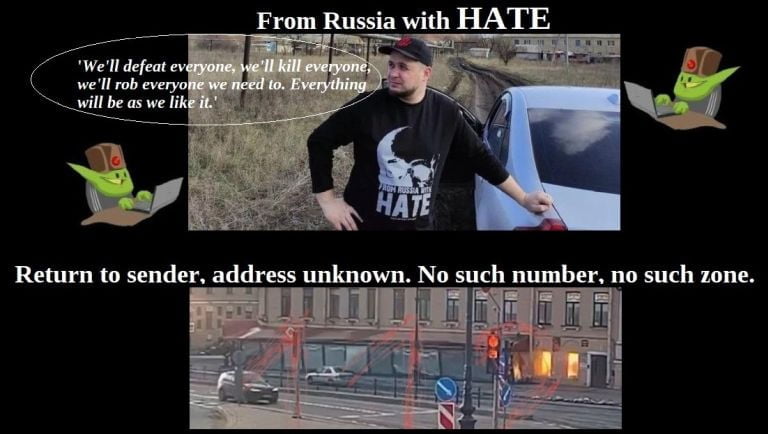 He was connected to the Cyber Front Z, a pro-Russian troll operation/farm, and reflects how weak many Russian men have become. Living in the days of Russia's former glory as a World Super Power, these weak men have evolved into drunken bullies.
Vladlen Tatarsky has said — 'We'll defeat everyone, we'll kill everyone, we'll rob everyone we need to. Everything will be the way we like it.' Bullies like Vladlen Tatarsky are why Russia's military weakness has been fully exposed to the entire world by 'Paper Bear' Putin's unprovoked reinvasion of Ukraine.
Russian Offensive Campaign Assessment, April 2, 2023:
Fomin was one of the most significant Russian milbloggers with a Telegram platform of 560,000 followers and deep connections with the Wagner Group, the Kremlin, the Donetsk People's Republic (DNR), and the Russian nationalists who have been dominating the Russian information space since the start of the Russian full-scale invasion of Ukraine. Fomin's assassination at a Wagner-affiliated bar in St. Petersburg may reveal further fractures within the Kremlin and its inner circle. Fomin was a vocal critic of the Russian military command and the Russian Ministry of Defense (MoD). Fomin's death marks the first high-profile assassination of an ultranationalist milblogger in Russia since the start of Russia's invasion of Ukraine.
Apparently no one is sure who assassinated him yet, but — 'Fomin's assassination at Prigozhin's bar is likely part of a larger pattern of escalating Russian internal conflicts involving Prigozhin and Wagner.'
'Statue assassin' at the mercy of Putin's thugs: Russian woman who 'killed military blogger Vladlen Tatarsky by giving him booby trapped sculpture' pleads her innocence as she is filmed being interrogated while chained to a radiator:
The Russian woman arrested on suspicion of assassinating one of Vladimir Putin's propagandists in a bomb attack has today admitted she carried the statue laden with explosives into a cafe in St Petersburg – but insisted she had been 'set up'.
A few minutes later: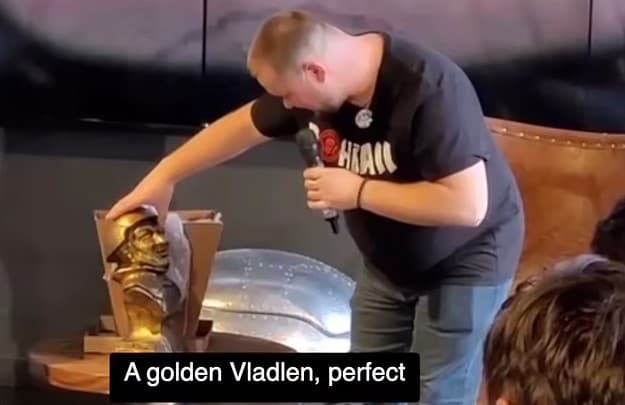 The rest is history… 👌👏👍🤣
'I brought the statuette there that exploded,' Trepova said. When asked who gave her the statuette, she replied that she would say 'later'.
Conclusion
Wid all the infighting that has been going on in Russia, and all the 'Musical Chairs' of Generals, I suspect this could be more of 'Paper Bear' Putin's attempts at covering his own arse…