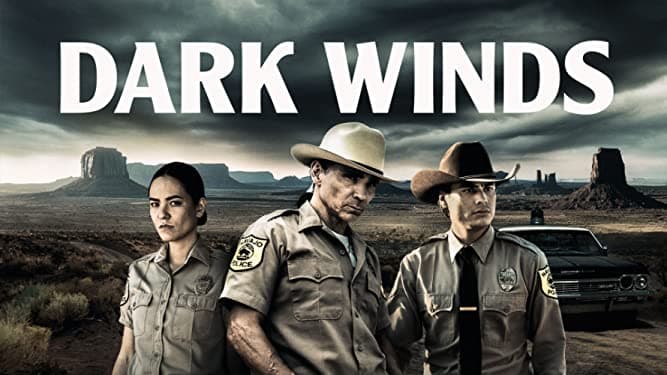 Dark Winds is a new TV series that I have just purchased. I keep a list of new TV series that I plan to purchase, and I had Dark Winds on it because of Zahn McClarnon and his performance as 'Hanzee Dent' in the excellent Fargo (TV series).
Dark Winds is an American psychological thriller television series created by Graham Roland based on the Leaphorn & Chee novel series by Tony Hillerman. It premiered on AMC and AMC+ on June 12, 2022, with the first season consisting of six episodes. After its premiere, the series was renewed for a six-episode second season, which will premiere in 2023.
Acting
Excellent! Have never seen a Movie or TV series where the acting seemed to come so 'naturally' to the Actors, which made the six episodes I watched seem so real.
Script/Dialogue?
First couple of episodes seemed to have needed better writers at times. I'm no expert reviewer, believing that most people will like what they like, and professional 'Reviewers' never impressed me.
Anyway, some of the early dialogue seemed to bog down at times, but that may have been purposely done, i.e., maybe Navajos speak slower at times (??). Then again, I am an old White man…so to speak whilst 😊.
Didn't notice any such issue as I got into episodes 3-6.
Conclusion
⭐⭐⭐⭐⭐ & Can't wait for Dark Winds Season 2! 🙂